About KuhiKuhi Shave Ice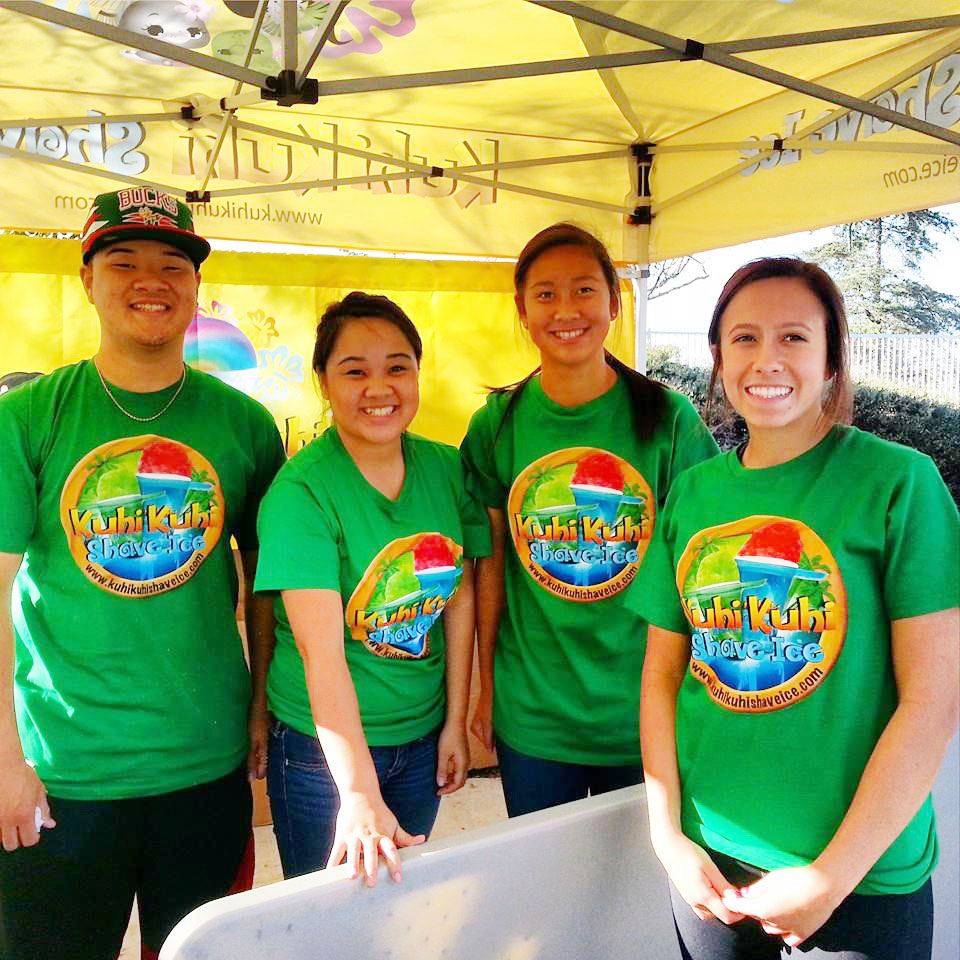 KuhiKuhi Shave Ice is a local Chula Vista company that began in the late summer of 2012 providing the most authentic, fluffiest shave ice available with regular, sugar-free and innovative flavor combinations made with natural fruits and flavors. After many successful years, the company is now positioned to better support the growth of mobile services throughout Southern California.
KuhiKuhi Shave Ice is especially dedicated to providing fund-raising events to assist Regular and Special Education needs in our community. We would be honored to discuss the opportunity to be a vendor/partner for your school and would also like info on sponsorships, as well.
Philosophy
As a family owned business, we have a penchant for perfection in making your event an "Affair to Remember"!
We are available for corporate events, weddings, birthdays, fundraisers, school and athletic events, class outings and any other venue where authentic Hawaiian shave ice is sure to be a hit!   We have various colorful and fun mobile units to add a festive touch.
Our Flavors: We are dedicated to providing the best quality flavors possible. Each flavor has it's own distinct "real-to-life" taste. When you order a Strawberry it actually tastes like Strawberries. Order Peach and you will almost taste the fuzz. You can also mix Peach with Orange to make a "Fuzzy Navel" or mix Tangerine and Mango to make "Tangerango". The flavor concoctions are virtually endless.
Our Snow:  Our machines produce the highest quality snow possible. The snow that our machines produce is so fine that it literally absorbs the flavor so you experience flavor consistency from the first bite.